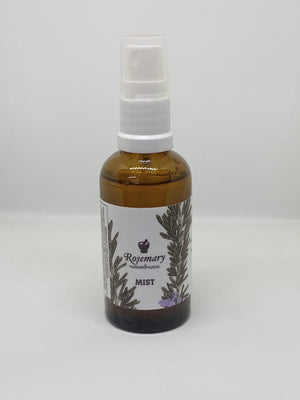 Elli®
Rosemary Remembrance Mist 50ml
Sale price Price R 75.06 Regular price
Use as a body spray, a face spray, a room spray & a hair spray. Rosemary Remembrance Mist - an organic rosemary verbenone hydrosol reverse hydrodistilled with rosemary verbenone and bay leaf - has a fresh clean herbal fragrance with a nuance of spicy musk.
Rosemary verbenone has very powerful anti-oxidants, able to penetrate semi-permeable membranes. – so also aids healing and cell rejuvenation.
Also good for restoring hair health.
Mist: face, hair, body.